New Term, New week- Ive written up how life can be experienced as an Active Traveller.
Day 1 Monday 28 Feb.
Bike. Leave home 745 Hamworthy local trip to Start the new School Streets Project for Hamworthy Park Juniors a school I have worked with extensively, my other links with Sustrans bring this employment about.
9.00 Bike home, admin for an hour.
10.30 Car, with E bike onboard for repairs, to drop at Cyclefix. Read about how I got moving with E Cargo in 2019 here in a post from Energy Saving Trust
11.00 Coffee and Leave for Rossmore St Josephs school for Teacher Training appointment, My Orienteering course to be used this term needs explaining to the whole staff as its an INSET day. Lunch and Teach.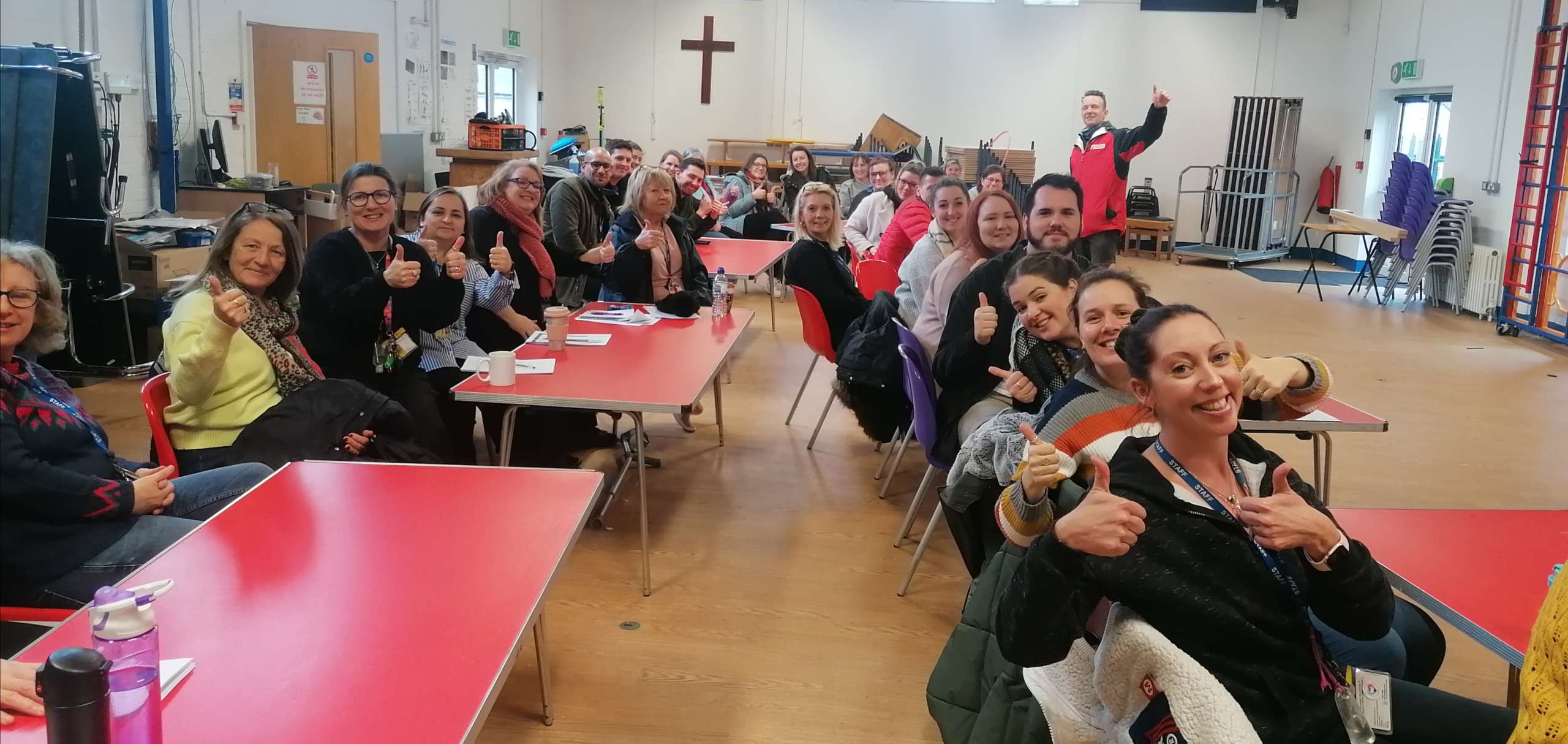 1.45 Car, drive to Hamworthy and take out Foldy Bike, Ride to school
2.15 School Street for an hour. Ride home, relax, and change clothes.
4.30 Foldy Bike, ride to Upton for lift to Fordingbridge, take part in Night Orienteering race, Beer and curry leave 8.45 and get dropped home.
Cost- Bike trips- 0, 2 x local car trips-, car trip to Fordingbridge- 1 Pint of beer.
Day 2 Tuesday 01 March.
07.45 Bike. Leave home 745 Hamworthy local trip School Street.
9.00 to Home prepare for Online meeting with steering group of a Mapping project for Sherborne Im leading.
10.00-11.00- Meeting, then leave on foldy bike for train 11.24 Hamworthy to Upwey. Train one way is 40 minutes, driving to Weymouth would be 1 hour one way on A35, enjoy train ride rather than sitting driving.
12.00 Ride from Upwey to Topclub Littlemoor very close to station, a park location I have mapped and Orienteering course installed, meeting for 1 hour with staff about using the course and teaching group how to use Oriento and Virtual Courses. Partners in this years Find Your Way project I lead for Dorset.
1.00 Ride back to Upwey for 1.24 train to Hamworthy.
2.00 Walk and pick up Berylbike to school 2-15- 3.15 School Street
3.15 Ride another Beryl to Cyclefix, Pick up E Cargo bike. Ride Home. Filthy weather all day today straight in the bath after de-kitting soaked kit.
Cost- Bike trips- 0, Train trip Hamworthy- Upwey return £14.10 –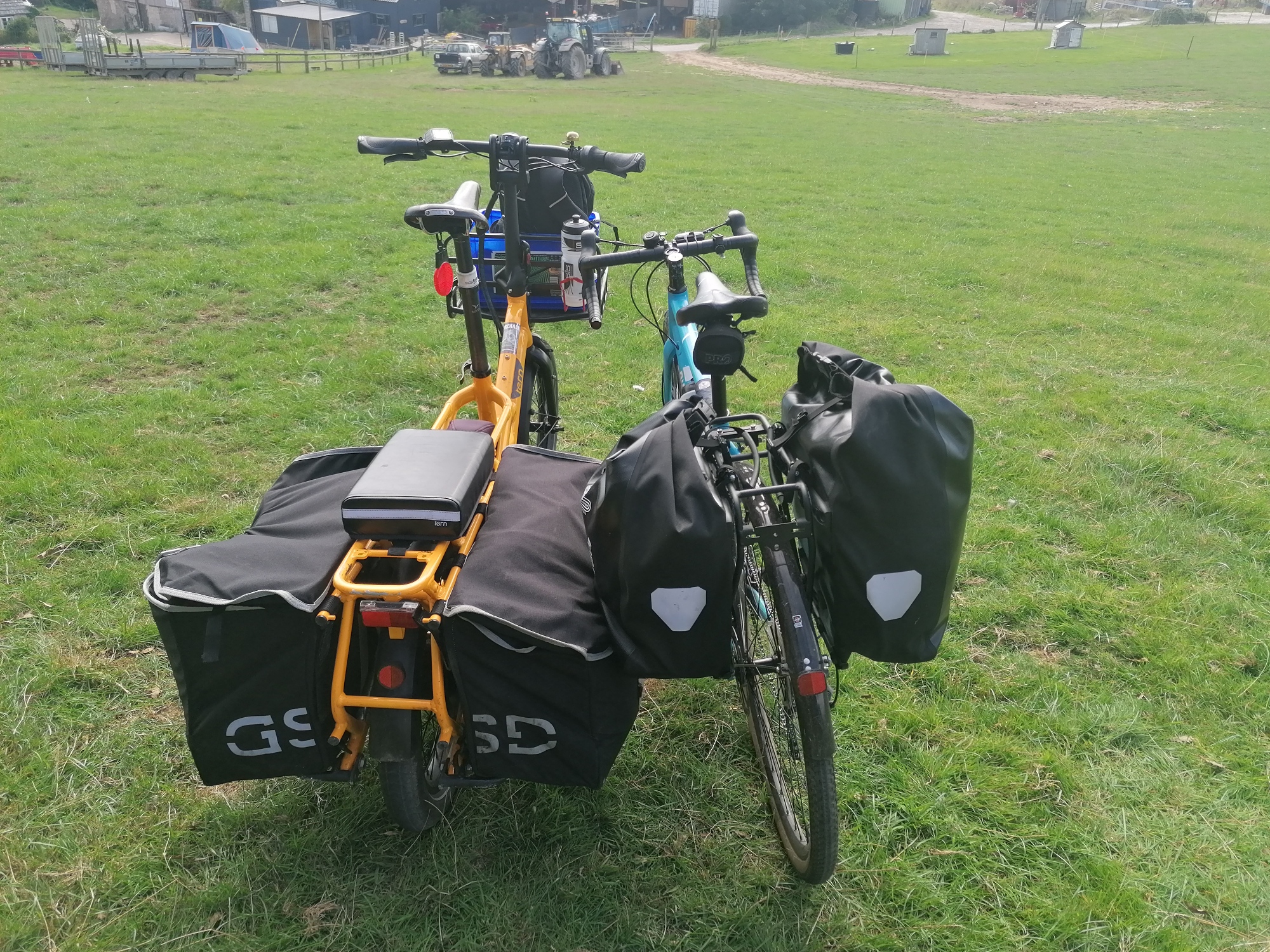 Day 3 Wednesday 02 March
07.45 Bike. Leave home 745 Hamworthy local trip for School Street.
9.00 E-Bike ride to Bearwood, direct route up Ringwood road, loaded for days coaching with all year groups. 9.25 arrive for 945 first session.
3.00 Ride home via Magna Road, new cycleway and Gravel hill. Dunyeats and Castleman trailway to Upton CP. A longer route but now virtually all off road enjoyable. I wrote about this route in 2014 when using it then, gives great satisfaction to see places earmarked then now converted.
Cost- Bike trips- 1 x Battery Charge
Day 4 Thursday 03 March.
07.45 Bike. Leave home 745 Hamworthy local trip School Street.
9.00 Ride to St Josephs Rossmore for little change to course in school.
10.00 Ride Home , Admin work.
2.00 Car to Verwood to Emmanuel Middle School to do teacher training , new Orienteering map and course to engage , smaller group than Monday as P.E staff and headteacher focused.
4.30 Car to Canford Bottom , to collect wife from brothers house where she had cycled to in the morning to house sit while boiler being fixed. Put her bike in the car.
Cost- Bike trips- 0, Car to Verwood return 20 miles £9
Day 5 Friday 04 March.
07.45 Bike. Leave home 745 Hamworthy local trip School Street.
11.00 Bike ride to Kinson to Dentist. Then to Poole Project for climbing session leisure. Ride back to Hamworthy.
2.00 Ride to school 2-15- 3.15 School Street
Cost- Bike trips -1 x Battery Charge
Thankfully the week turned out well outdoors, after a horrible week it came good for friday afternoon. Time for a Rest.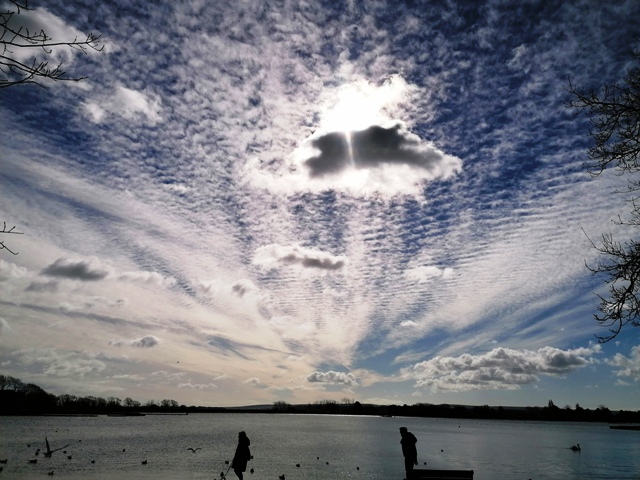 Pictures show the ways to get everything I need around, now the Tern is coming to end of its 3rd year , the repairs mentioned upthread were a new Free hub body , which cost £30 plus Labour, minimal cost for a machine thats now done 10,000 miles. Below the type of bike I used for more than a decade often with dual pannier bags.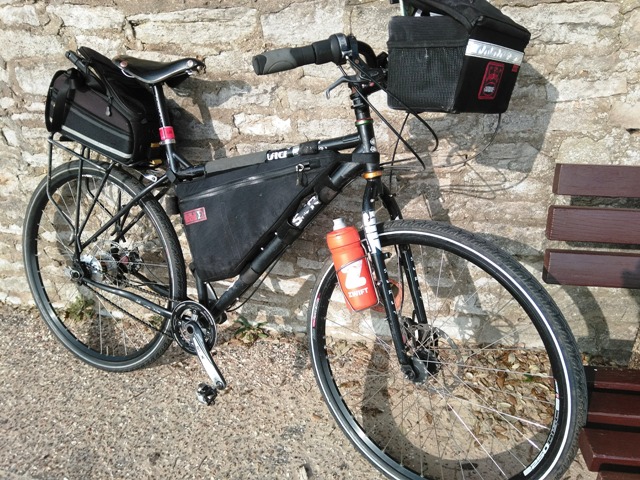 Ive been making these sorts of weekly journeys since 2007, working for Sustrans full time then, which you can read about elsewhere on this website-
My patch then was Bedford- Luton-St Albans and so moving between the 3 areas by bike and train became my forte. 20 minute trips by train- short bike rides either end meant sometimes I could make appointments at all 3 locations with some judicious planning. You could too. Have a great weekend.