Youth Sport Trust
COVID era freelance work has been good for me, and I'm one of the lucky ones due to a couple of major announcements, Firstly:-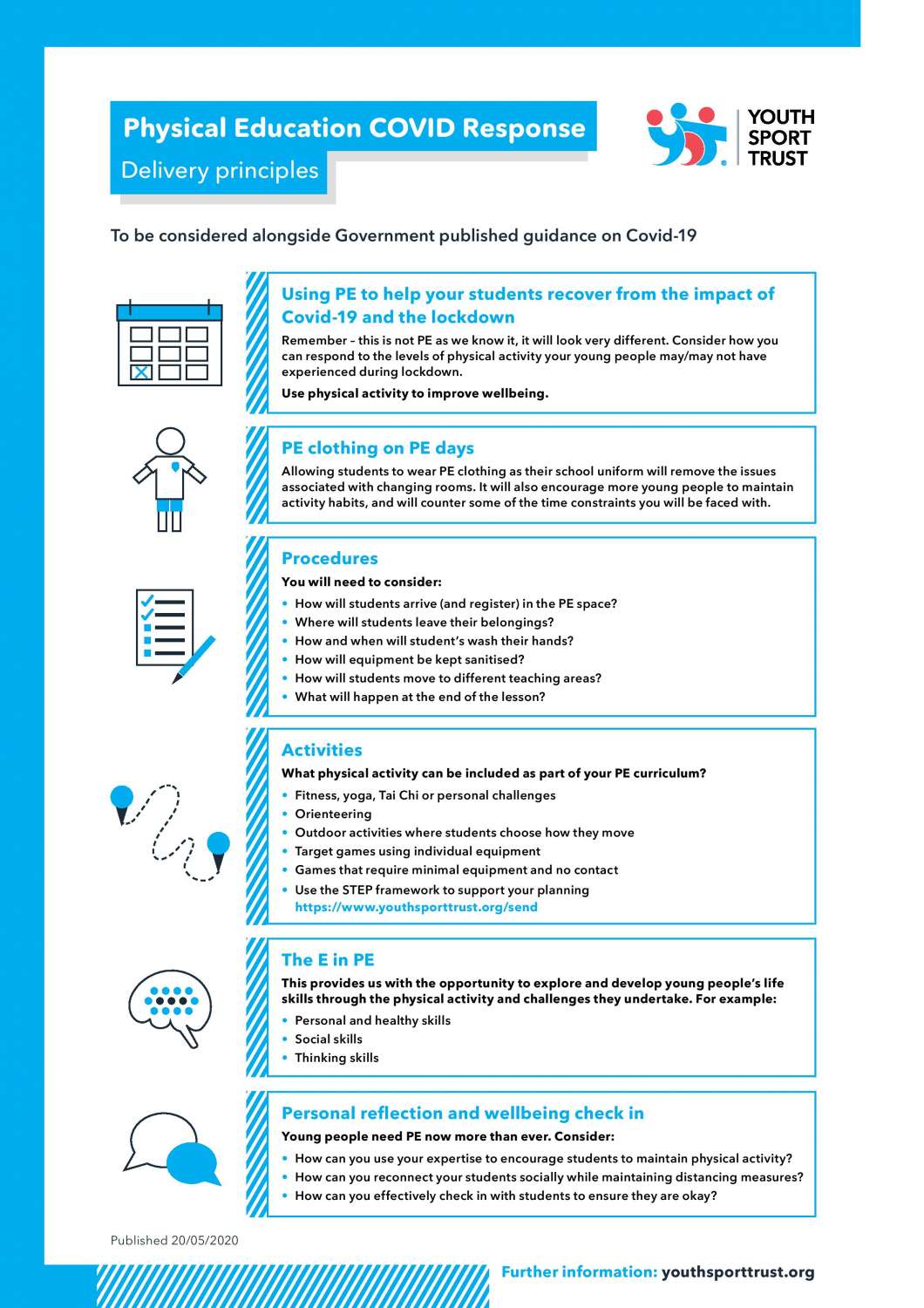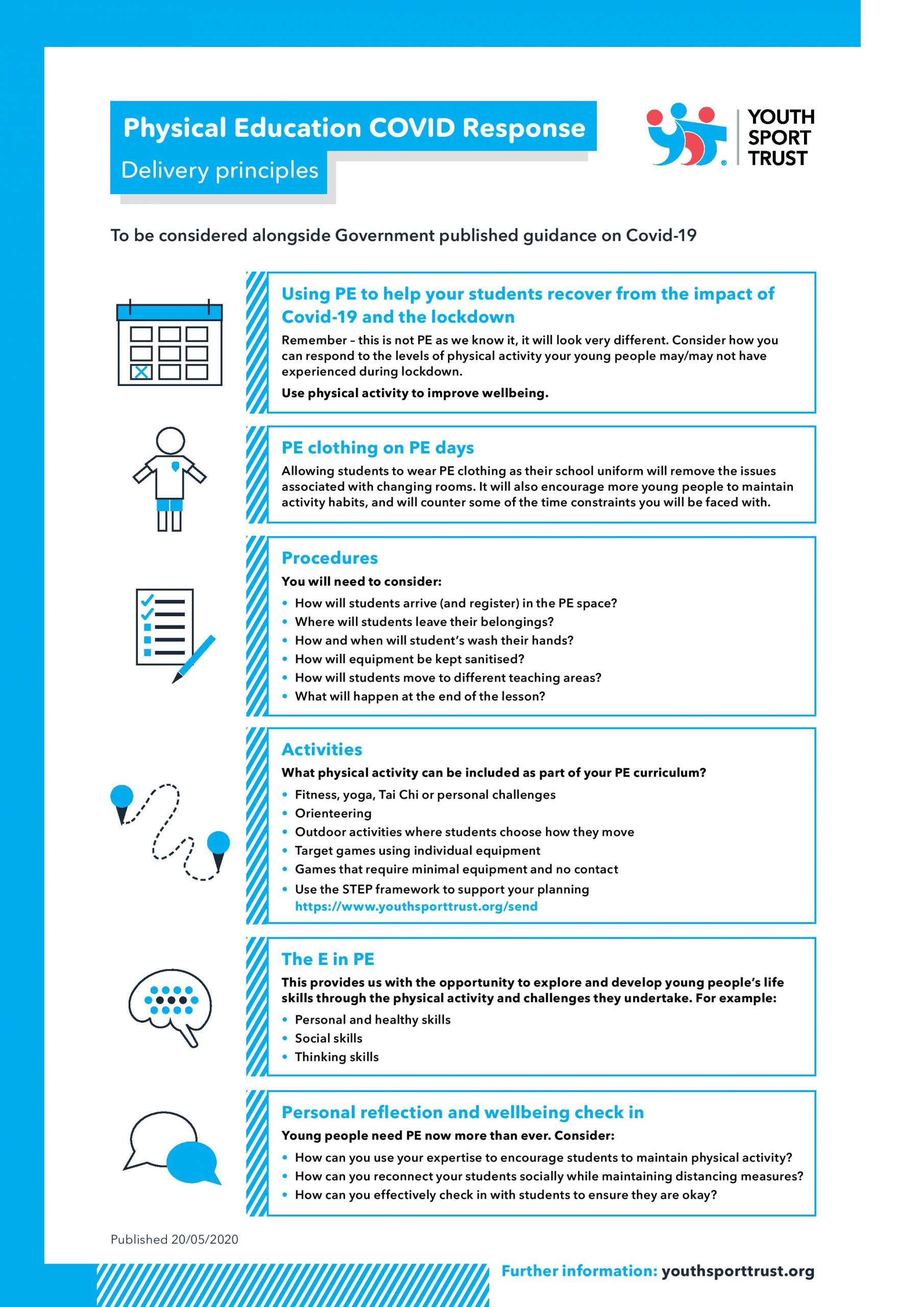 2005!

New School courses

Ad Hoc use
Schools Work
YST made Orienteering an essential on the P.E Curriculum. Many of the schools which I have had some previous contact with got back in touch, and asked me to update maps made in 2005, or make them brand new maps (details below) My work then has been threefold, Updating maps made in 2005 onwards by the brilliant Di Tilsley of WIM, Making new maps (sourcing plaques) and installing new permanent courses and, training teachers and staff how to use them.
You can see in the picture how trees eat plaques! So new courses planned and new installation of the plaques I now use. The way this works is now generally we affix about 20 plaques (consonants) and leave 6 (vowels) off for use later, this means that children dont become too acquainted with where everything is, and gives teachers more chance to plan for making different courses on an ad-hoc basis.
This summer has been a zoom era too so Ive been helping teachers through the process of planning on Purple Pen software using that. There have been some interesting requests for example can I make a Grid Map- which I found a way of doing on OCAD, those versions helping Geography teachers with more outdoor opportunities.
Teacher Training
Secondly Sport England made grants available to County Sports Partnerships for more suitable socially distanced sports via a Tackling Inequalities Grant. My colleagues at Active Dorset whom I've been working with identified WSX as a club to be able to produce some solutions. The areas selected are areas that are suited to supporting people who meet one of more of the following criteria:- people from lower socio-economic groups, people with long term conditions, disabled and BAME communities. Now back in January I began on some work which followed on from the Weymouth Nothe Fort and Lodmore Areas which was Public Health funded, along a similar basis as this more recent work.
Its a new type of area used for Permanent Orienteering courses and Im pretty proud of these hence this post. Looking on the BoF website nationally there werent any Urban POCS (Permanent Orienteering courses) to be found other than 1 small one in the Midlands. With the G.B squads in the top of the results of the International Sprint Race scene, and our Sports increasing use of Urban areas for competition- this excited me greatly to bring it to youth and local people in Dorset. So Gillingham Town Council through Public Health Dorset asked me to make an Urban POC and I started and completed this work before Lockdown 6 months ago. After restictions lifted somewhat it was time to instal and bring together the threads to make this happen. Gillingham was the first of these going live soon, soft launch of this using social media due the era we are still in.
To describe the process of these recent Urban POC Maps may interest readers. I Liase with several public bodies to make sure the Maps and courses meet the needs of the targeted groups, i.e everyone. Its a process of several visits, firstly to establish areas of use, and to formulate the survey area. Example here from Littlemoor, this Parkland now live on Oriento– its next to the ridge of Lorton Meadows, with awesome views of Weymouth Bay, go have a look.
Littlemoor, Weymouth- now Live
Then comes the time intensive aspect of surveying which is tracing the entire map over Google Earth pictures as it would be seen on Orienteering maps, focusing on all the aspects of the colour and symbol pallete used in the OCAD program. There many aspects of this that mappers use getting distances right, and what is possible when faced with either a portrait of landscape picture. How much/ little to include being the mappers perogative, all the time considering the User experience.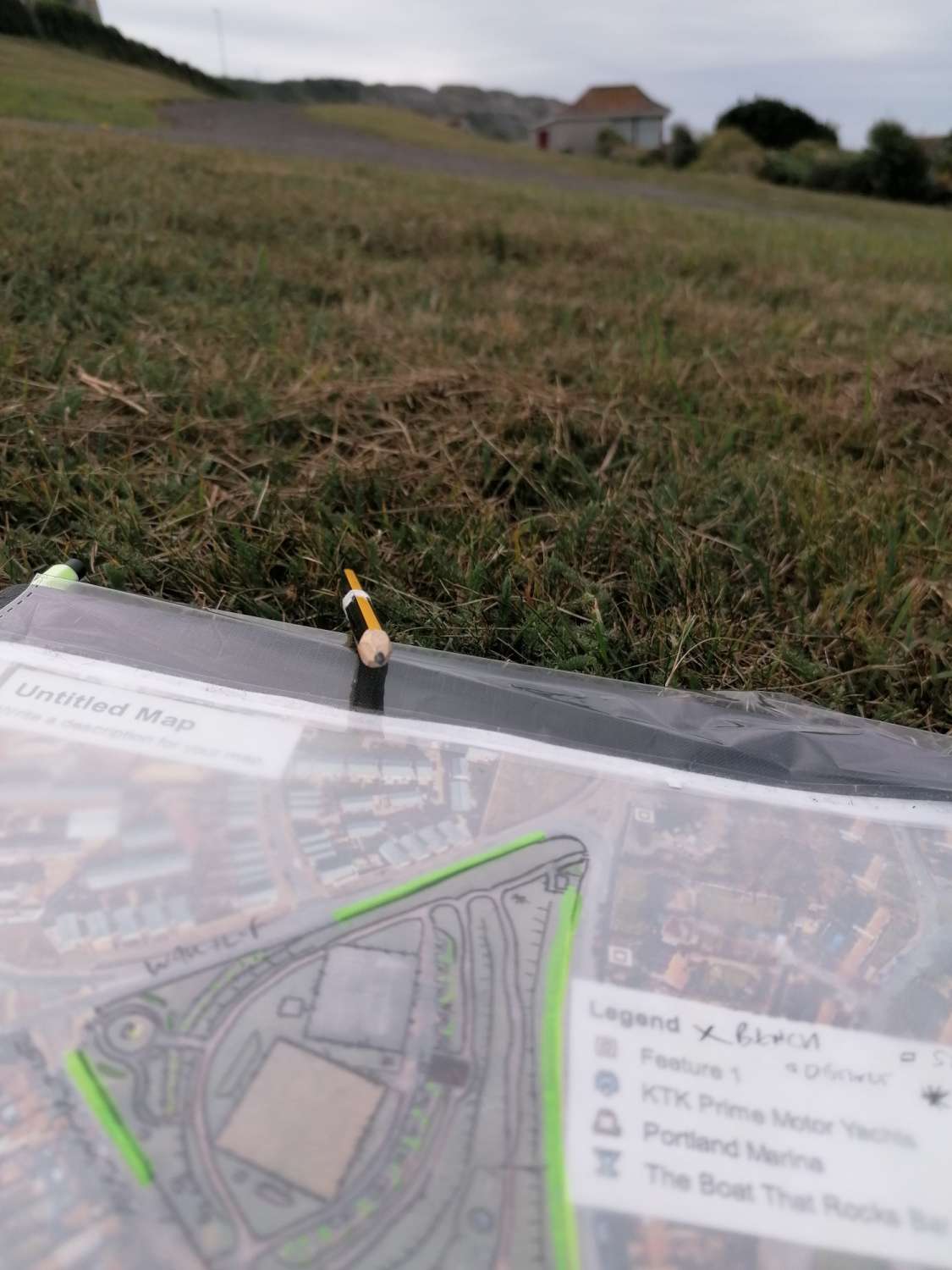 What follows is several hours drawing all the survey with OCAD software on a computer version, unlike school maps that I just draw fresh, its using O.S base data provided by WIM Orienteers. Making versions and going back several times to check many drafts, the Portland one here got to Version 8. Removing all the extraneous detail like joining black lines between houses for example. This is before we have decided on where to put the controls, a collaborative process with Island Community Action on Portland. Then when everyone is happy with control locations we can prepare the courses and install them, again working with colleagues on what constitutes both challenge for Orienteers and suitability for first timers.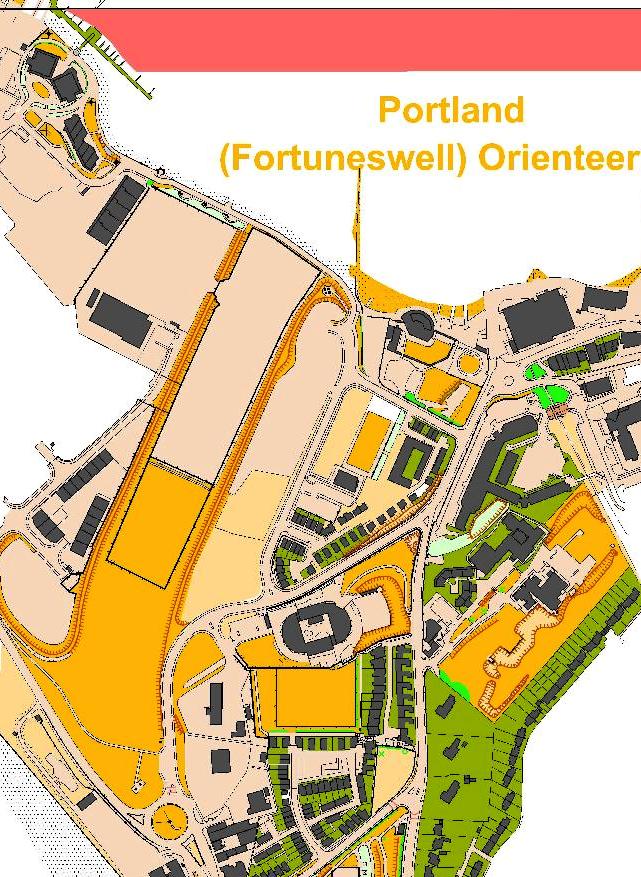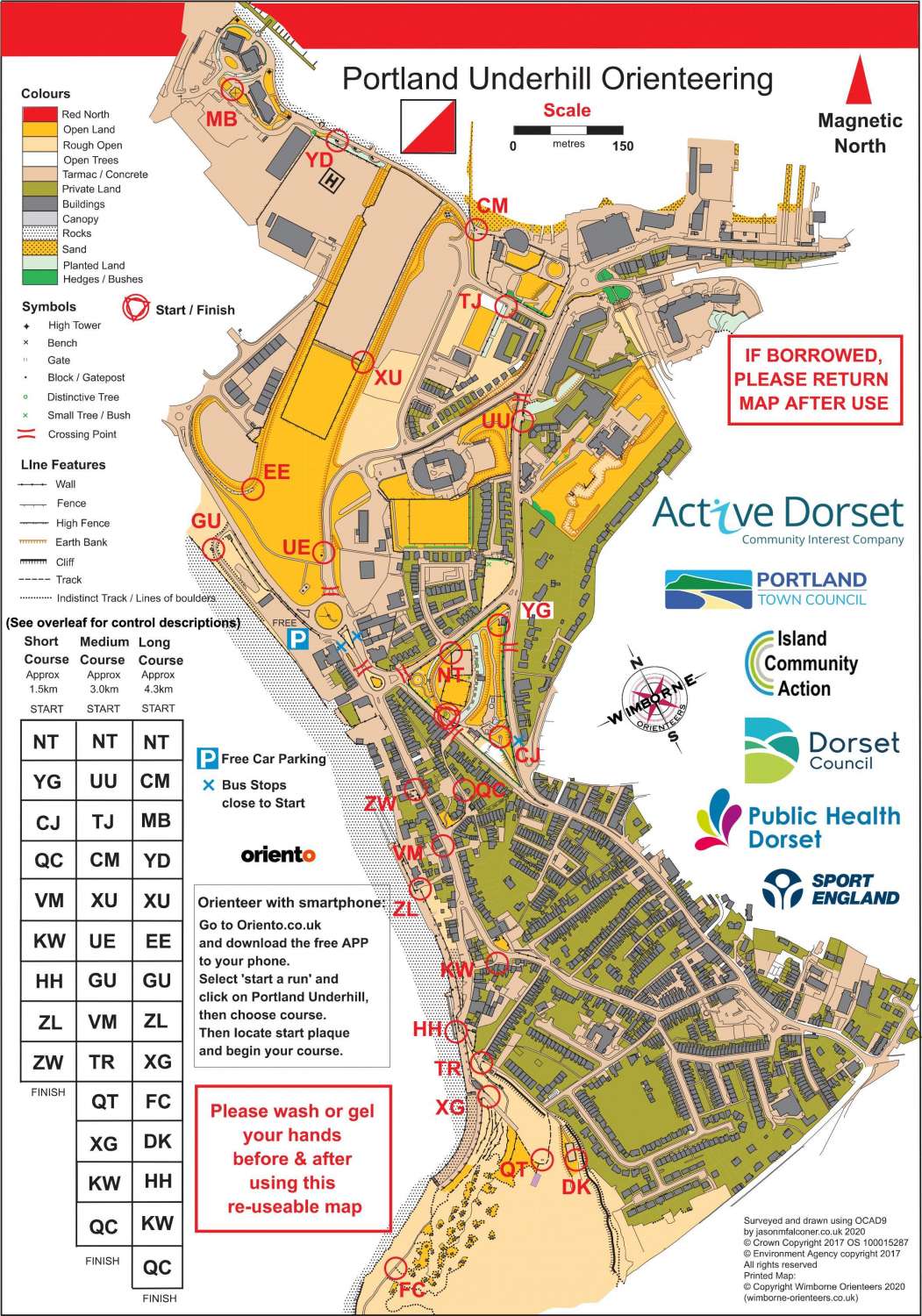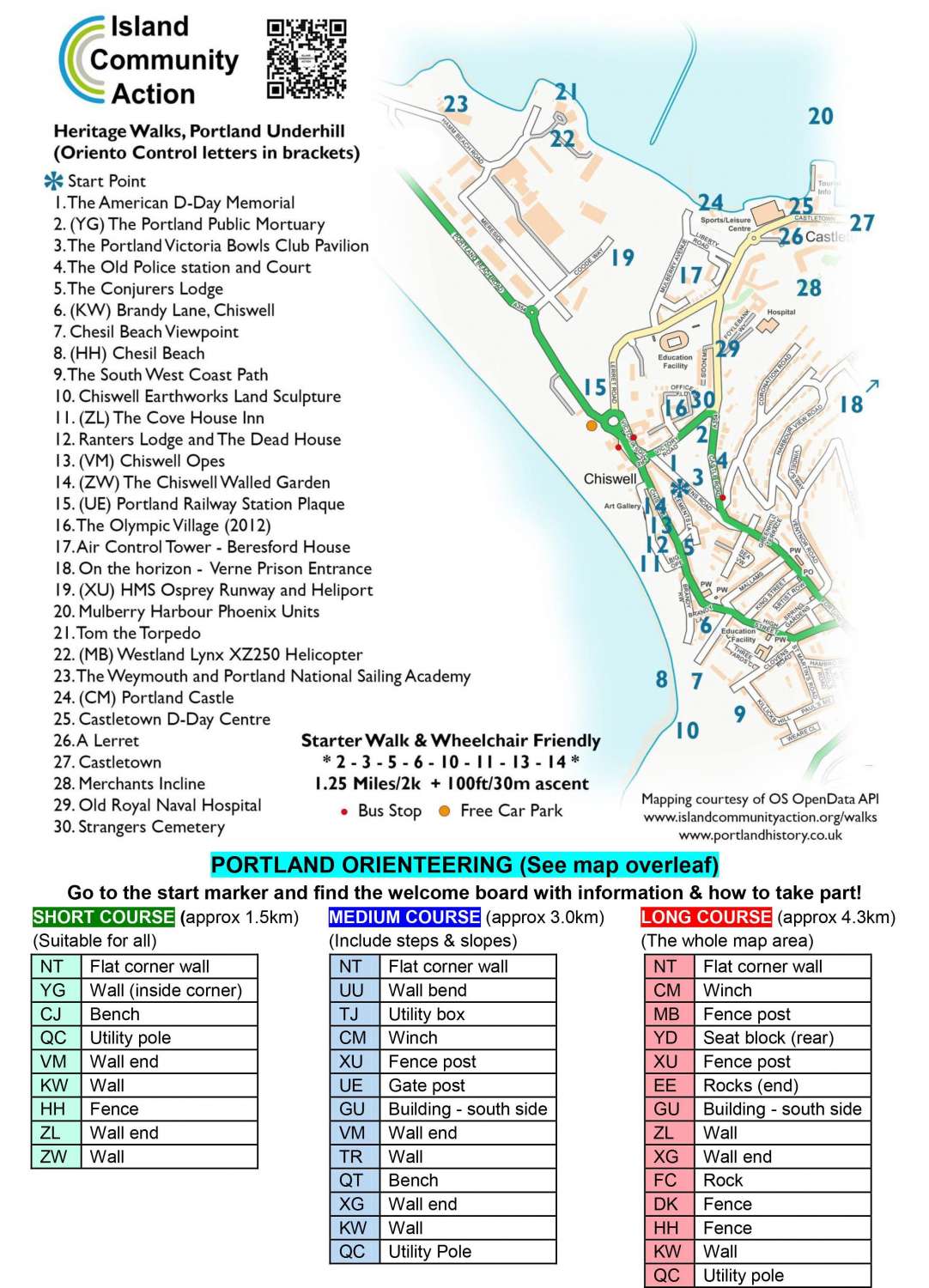 Portland and Chesil Beach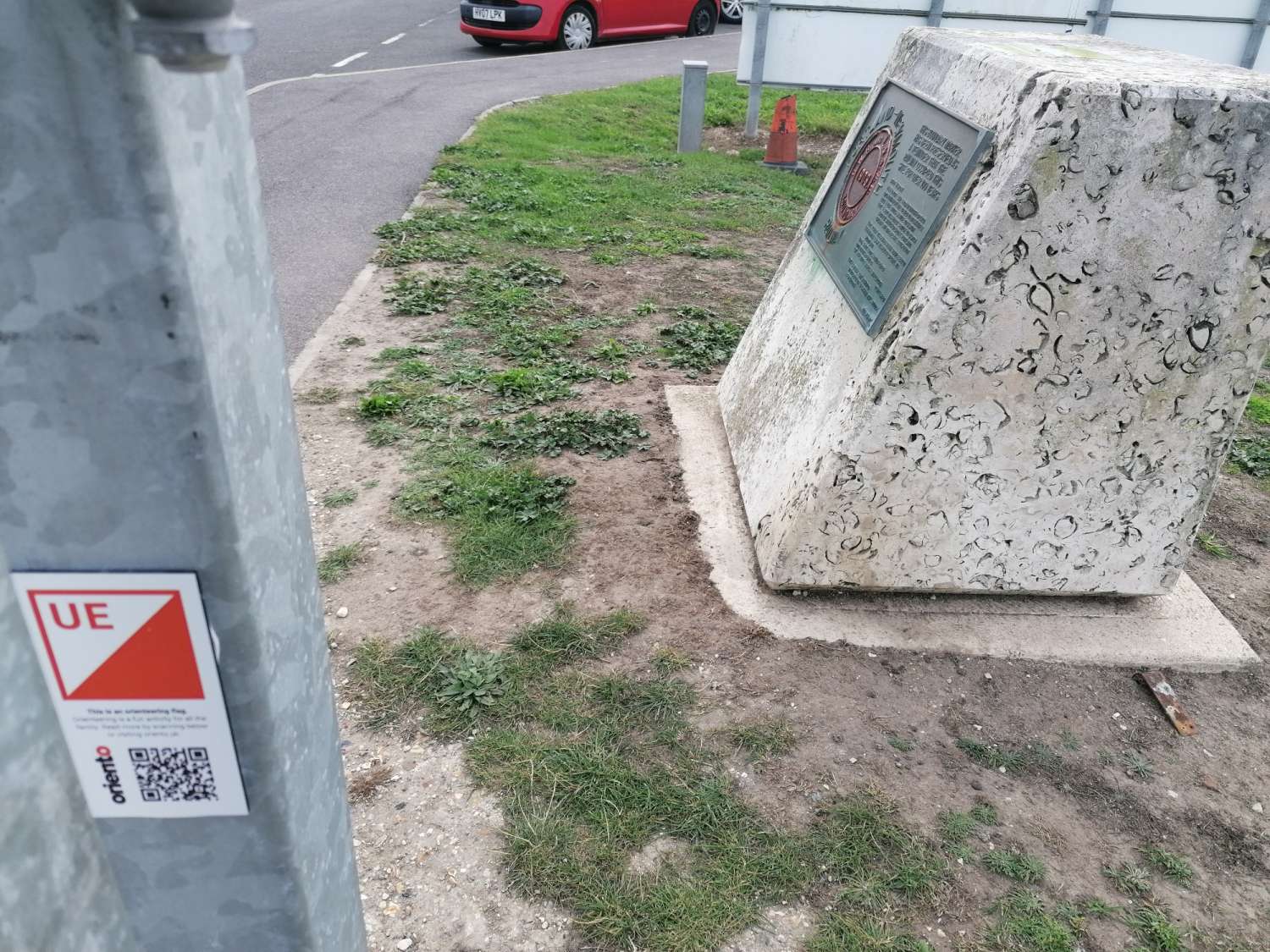 So a multi- faceted task to make these and provide lots of free opportunities to get outside and explore, as we saw with the Nothe, there has been a good level of use since COVID and with our joint promotions should see the same for all of these, Littlemoor, Portland Underhill and Gillingham. These will be hosted on several platforms Active Dorset, WIM Orienteers, Oriento (the APP for smartphones is the method of recording your runs and joining the leaderboards – FREE) For the Orienteers reading this leave comments here, or on social media- I especially interested in how these urban POCS match with our Urban competitions on Maprun and in WSX Night League.
My schools work since last my last update of end of Academic Year 18-19. Updates and courses for Sixpenny Handley, Allenbourne, Avonborne, St Peters, Cranborne, Parkstone Grammar School, Sherborne Primary, St Johns Wimborne, Broadstone Middle
New maps and courses for Merley 1st, Hamworthy Park, Poole High, Castle Court, Witchampton. If youre reading this and interested do get in touch mf.jason@gmail.com or call me on 07455 315715