A live Strava Club
which is bringing together those runners using MapRun APP from all over U.K
also what we are achieving each week, with motivation and camaraderie getting us through this time of solo/ paired running only.
WSX / WIM Maprun Provision as of 2020.
This document outlines the partner work between both Dorset clubs on provision of Orienteering to public, This is a Pitch I made to BoF recently
Our working partners, evidence so far and where we operate:-
BCP Council/ Dorset Council Parks- x 12 Permanent courses. These are the original courses that cover most of the BCP area, with plaques and designated courses
Country Parks- x 6 Permanent courses- Larger areas managed by Parks depts of District Councils, again with plaques and designated courses
National Trust Properties- x 5 Permanent courses , individually managed properties with grounds we have installed plaques and designated courses
Town Councils-x 2 Permanent courses- Urban permanent courses with plaques and designated courses
Our long standing relationships with parks departments in Dorset area provide the backbone of public Orienteering provision, this extends to Country Parks that are larger areas we use for coaching, events and occasional projects such as the Activate Moors Valley project we help staff co-ordinate participation in. National Trust see their grounds increasingly as leisure locations, with some offering public Orienteering on their estates, we have run club events in all of them, and are gradually extending provision of courses within them.
Connections:-
Through connections with both Country Sports Partnership – Active Dorset, and Public Health contacts there are now x 2 Urban Permanent courses, in Gillingham and Portland. In addition to our parks these are places with both plaques for basic use, and connected APPS that are the very latest public provision of Orienteering. These installed 2020 and now working well. Our Health Program Advisor colleagues work to bring Sporting initiatives to people from varying backgrounds and publicise our Courses. I have another x2 areas awaiting mapping and course installation approved by Colleagues. Since 2016 We have also used the Oriento APP for registering runs on these permanent courses, with 8 locations equipped with plaques and QR codes readers uploading participation details to Oriento Website. https://oriento.uk/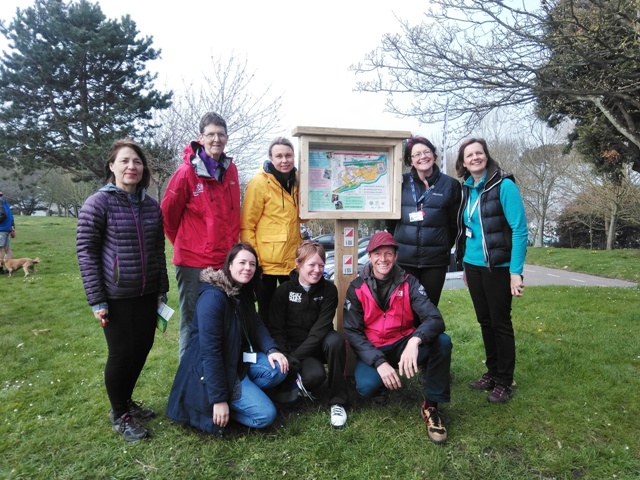 Schools Work:-
We have the majority of Dorset Schools mapped for Orienteering, and good ongoing relationships with many Schools, and a vast coverage of courses installed within them. See jasonmfalconer.co.uk for information on all schools work. Jason installed an APP based course within one KS3 school (Bournemouth School for Girls) which gave secondary age students Orienteering in their P.E provision using their phones. There are several other secondary age schools that have recently had courses installed as we have seen Orienteering take an important place in P.E during the COVID era, when we need to provide safe socially distanced activity. Look on other Orienteering pages here for more on Schools work.
Via our Public Health Colleagues, we may also have opportunities to link with the School Nursing and Health Visiting service which supports families and new parents with their health and wellbeing.
We linked with the 'Beat the Street' Poole Project in 2018 and co-ordinated an end of project competition that gave families who had been enjoying Beat the Street the chance to Orienteer using Electronic timing, the top 2 schools in Poole are both schools coached in and who have courses.
Maprun 2020:-
Our clubs quickly adopted the Maprun technology and took it on as a way to include everyone in safe socially distanced running. We ran Summer/ Autumn Leagues of 18 week long events, between June and October last year, these were set up to run for a 9 day period of club competition, thereafter remaining live for use on Maprun. These areas jointly mapped and set up by WIM/ WSX for Maprun by club volunteers. A Winter league also started in October, which had 7 locations successfully used, up until Christmas, at which time Lockdown 3 started and now the remaining x8 locations are retained for later use. Wessex Night Orienteering League also used Maprun for the opening events, which is also now postponed. We have several areas that are close to schools that are on Maprun, and available to use by schools immediately.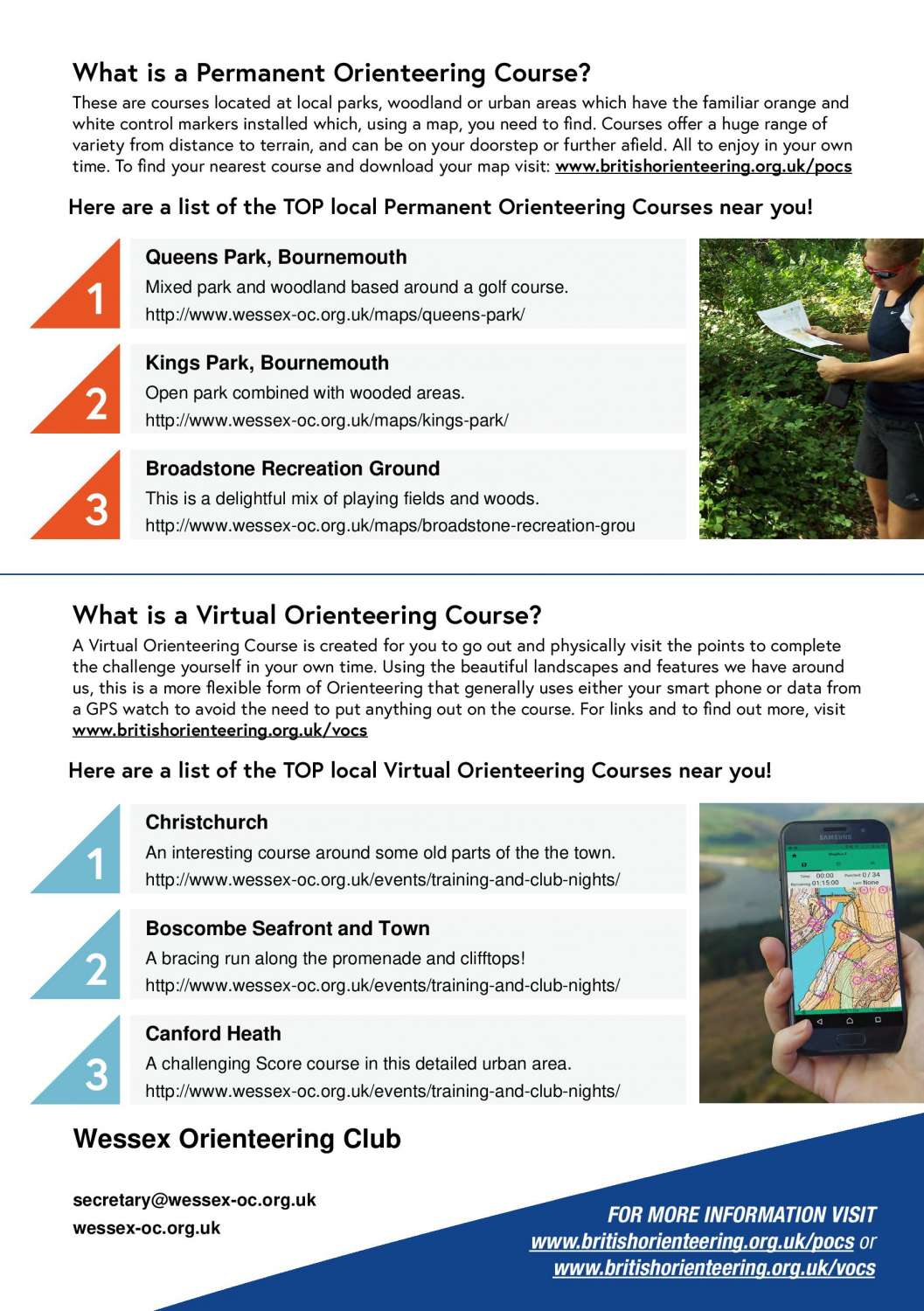 Upcoming:-
Public Health Colleagues have helped initiate the next Urban VOC, in Sturminster Newton which is a small town in Dorset. From the ongoing work we are doing in the area, we see more demand from Authorities and Town Councils to offer great ways to exercise. We are 3 weeks away from installing a set of lettered plaques for paper map use, and this will also be our first Maprun VOC in the area. Opening 01st April on MapRun server, search 'Sturminster Newton POC Line short/long/score' with soft launch shortly after.
Why and how are we providing exit strategy to runners? Urban and Sprint Orienteering is currently G.Bs most successful discipline in the sport. Giving children in schools and families chances to use Urban Maps and Courses is preparation for County Level competitions through SWOA.
Social. Use of various channels on Social Media is a great opportunity to reach larger communities and link to Maprunning. I started a 'Maprunner' Club on Strava 1 week ago, in its first week we had 1,108 Kilometres run by the 50 people that have joined this free club, many Orienteers and other club runners. People are sharing their links to others who can then find other ways to explore using Maps, from reading the results on Maprun we know that novice Orienteers are joining in Maprunning due to the ease of APP use on smartphones. It truly is current era Orienteering.
With the partners named above we have a dynamic County set up to continue delivering great Outdoor and Adventurous Activities using the latest methods.
By Jason Falconer on behalf of:-
Wimborne Orienteering Club and Committee http://www.wimborne-orienteers.co.uk/
Wessex Orienteering Club and Committee http://www.wessex-oc.org/
Please ask for links to evidence of all above, and check websites