Active Travel Updates.
Schools out for Summer, so Ive a few minutes to write a few blogs and updates. Youll recall last July I proposed a solution to the contestation on Whitecliff, which was adopted by the then Unity Alliance running BCP Council. See below. Well a year has passed and it hasnt yet been started but these things take time, Im assured it is happening, and along the lines of Footway next to waterside, then Wheelway behind the benches (cant really call them cycleways anymore with so many types of wheels about) Reason Im posting today is to report the way BCP now are using this template for other pieces of work, like improvements to Kings Park over in Boscombe, a park that for decades has been a destination only place, and a hub of Active Travel journeys in that area. The picture here clearly shows that my influence as Chair of BHAT made some impact, and Im proud of it. Look forward to not having to call out 'Hello' to people walking in the same direction as Im travelling soon.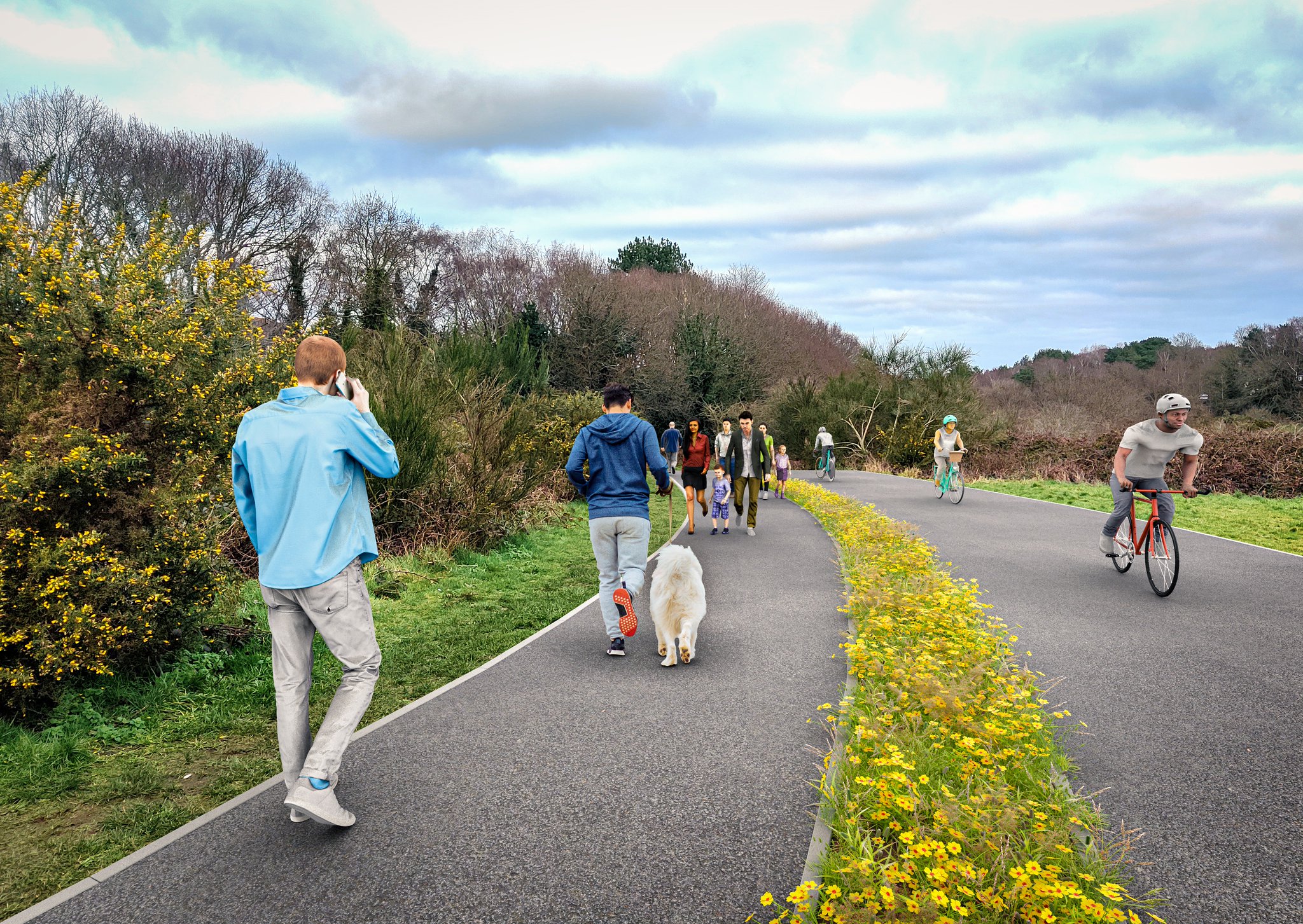 So Ill be working on the Sustrans Castleman trail today after some morning Cartography for a new project, and am happy the Leigh road scheme is half complete, something we first consulted on in June 2019, (see photo below) this is being mediated as just BCP work as part of TCF which it was incorporated into. Youll see no mention of Sustrans in the local rag, but be assured it was always Sustrans plan, backed with Dorset Council money- which then got shoehorned into TCF to start building in 2021. Oh by the way decision making about Keyhole Bridge procedure is under legal scrutiny now, you can find out more here and add weight to this expose of Local Politics as many others have.
Great to see the other work happening in Kings Park, Upper Gardens and Whitelegg. See you on the trails.
The Awesome Lucie Allen is continuing on the work of educating the BCP Cllrs and staff on latest developments in Active Travel. You can read about it here.
Have a great week.