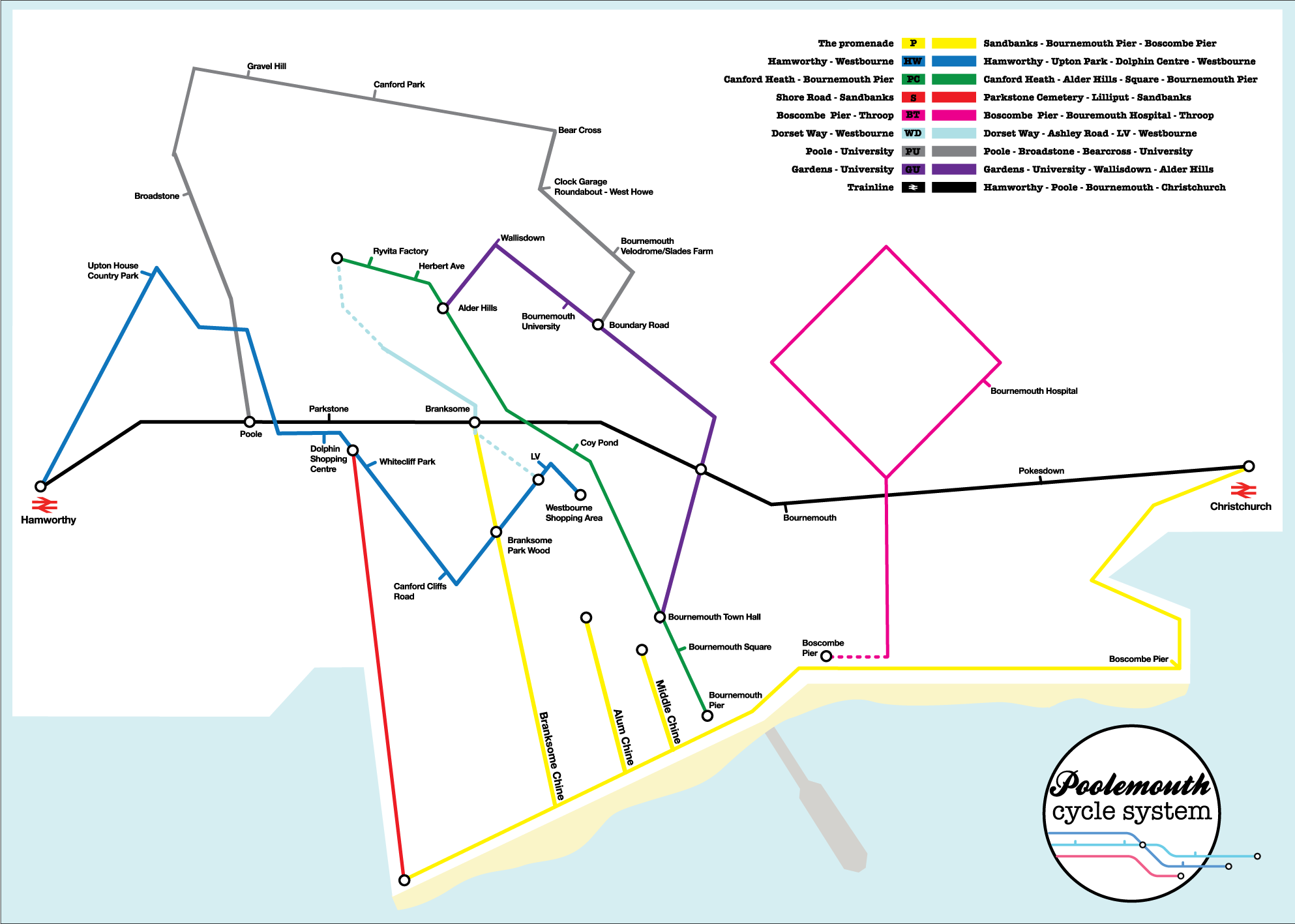 This is full version of the Poolemouth Routes available now here. On each coloured route plan there is a Strava link that shows you distance and time to cover, everyday cycling routes.
All routes have been ridden by me for the last 8 years. This is Directional Perfection that avoids the East- West daily queues and takes you into our wonderful parks in this centreparks by sea Poolemouth.
If you would like personal pdfs or other formats email me– info@jasonmfalconer.co.uk
For other maps, fold out versions, workplace versions and ideas to promote Active travel get in touch.
This has been designed by Francesca Griffiths digital designer website here