Off this weekend to Dartmoor for the 2 day Caddihoe Chase event, for me the start of the Orienteering season proper, we have a great schedule of events coming up, just before that starts here's a post about this summer's World champs and Scottish 6 Days.
Scotland hasn't hosted the World championships for 17 years, last time in 1999, this year saw certainly the biggest ever participation numbers at any British Event of its type. This journey to Scotland was also my 4th entry to the 6 days which is bi-annual event, an eagerly awaited adventure holiday. I entered last year and took the early number 27 which always helps with confidence, also 2+7 equals 9 which is the ultimate power number. Multiply 9 by any other number and it reduces back to 9 which can never be destroyed, example 9 x854= 7,686. 7+6 =13 8+6 =14-1+3+1+4=9, anyway enough of the numerology back on topic.
Inverness is capital of the Highlands, North of Cairngorms and Monadhliath mountains. The city sits at the end of the Moray Firth, Inver meaning inlet like our Mouth in the south, I posted about all the Mouths in England here earlier. Inverness is also the entrance to the Caledonian way which is alongside the ancient shipping route for cargo boats, it bisects the country directly through Fort Augustus to Fort William by the other coast. I Love Scotland and fathers from Edinburgh so have some Scots blood, and have visited every year for summer holidays since working for Sustrans in 2007, 8 years in total every year except for last year when I did the coast to coast ride on the way to he Lakes 5 days in Lake District instead, that write up here.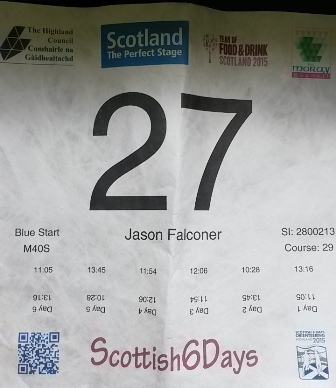 Arriving Friday 31st July at the campsite site along the river near Inverness city, settled down for a superb break with daily priority running and outdoors, great place to stay and right next to leisure centre pool and sauna-bonus. First weekend included 3 days of elite qualification rounds and sprint races in Forres, nearby and where last 6 days had been based around in 2013, that year I'd stayed in Findhorn which is a beautiful place.
Sunday 02 August was our day 1 race at Achagour and second day Strathfarrar. World competitors spent Monday Tuesday and Wednesday doing middle distance and team relay races. Over 20 nationalities elite competitors from each of their sporting governing bodies racing, it was a chance to spectate G.B's finest racers across the weeks events as well as doing our own challenges each day.
Our day 3/ 4 Wednesday and Thursday were in mature beech forests at Darnaway. The terrain description on day 4 was 'Complex glacial moraine with a mix of deciduous and coniferous tree cover, plus some rough open areas. Predominantly clean open forest, but with some slower and low visibility areas' if this sounds like the sort of places you like you would like Orienteering. More info on Lakes 5 here
On the same thursday Elites prepared in model long races and attended relay medals presentations in Eden Court Inverness, an Arts centre just like Lighthouse Poole which was the event centre for the week. Fun watching the medal awards with flag raising and national anthems being played for the winners. Very different to most prize givings with some keen nations like Switzerland banging huge cow bells for their winners.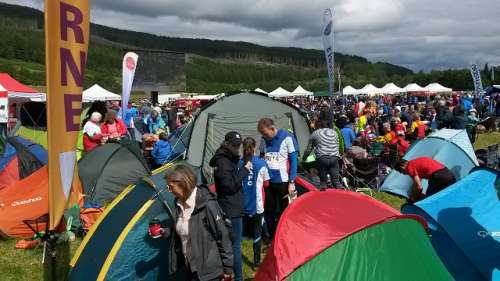 Friday 07th August were the long distance races in Glen Affric North, our day 5 then medals and closing ceremony for Worlds in Inverness- Definitely the most exciting day of the week. Day 5 was the last day of World Orienteering Champs 2015, so the athletes were using the highly acclaimed northern side of Glen Affric, the south side for the other 4000 runners was mainly mixed commercial forest of Sitka Spruce with some large felled areas, brashings and many fallen trees. A really memorable day with tough going from the outset, a steep sided ravine crossing for most competitors' right near the start and no let up from the most technical course setting possible. This sort of event really shows the difference between local and regional events, we simply don't have places this wild in the south. Lots of writers have mentioned this type of event and Andy French a friend from Wimborne said "I would like to propose that the Royal Marines use Glen Affric as the final proving ground for those training to become commandos!"Brilliant, we are lucky to get into these places that are private land given access, the most stunning outdoor locations in the country. My photos here show the assembly area with large screens, after our runs we spectated the Elites coming in which was great fun, from this valley base we could see the exits from forest onto the hillside, where individuals were followed by camera and at the same time performance commentated on by Pers Forsberg of Swedish fame. Kat Taylor of Team G.B came out of the forest accurately and stormed home taking the fastest time, then the subsequent Russian girl came back a few seconds faster, and so on, brilliant to cheer our Elites into the finish.
Day 6 Glen Affric north was another opportunity to compete on terrain used for a W.O.C event. The area Elites used and we spectated on day 5. It promised a lot after a more physical area south of the valley on Day 5, not used by (or fit for) WOC competitors. I had my best run of the week on Day 6, perhaps after a few days we become used to the technicality? On the way to start volunteer club members from Scots clubs had christened the string course- Glen Affric–a with animals like elephants, for 2- 5 year olds, showing again how the sport includes all ages from the youngest to oldest. Once again completing 6 events without error in toughest places in Britain is hugely satisfying and I'm already looking forward to 2017 6 days in Deeside.
A little data about my weeks- climbing 895 metres ascent.
Course Lengths in total 29.5 km
20/51 overall in my Male 40S category. As competitors always say, will do better next time.