Boscombe last night, fantastic event organised by Lisa Dent at Home made Adventures,
http://www.homemadeadventures.co.uk/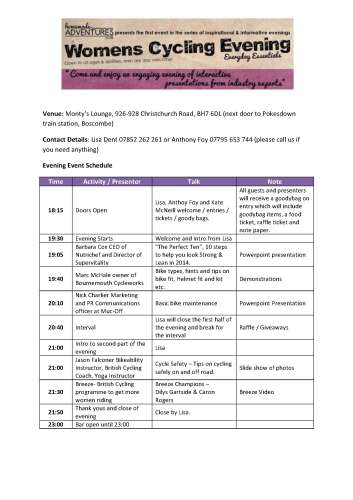 There were a few items of discussion that might be useful for readers and riders so heres a round up,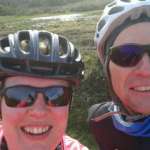 Breeze rides, our area leaders were around to inform about the schedule which with a quick search revealed 6 womens group rides between now and 26th april, ranging in distance and duration- the thing is to look at what distance you are working on, choose accordingly.
http://www.goskyride.com/Breeze/ShowArticle/All-about-Breeze
Shops. Really getting to know youre shops is worthwhile, apart from sorting out problems on the bike, they can provide face to face advice that no internet search can- in our area. Particularly worthwhile if you want to get a group together for guiding around routes. Ridebike parkstone do the longstanding wednesday MTB rides, and a Saturday A.Ms Womens group ride, check:-
http://www.ridebike.co.uk/ride-with-ride/
Clubs, these clubs are all local and friendly- worth getting in touch as they do club rides, and have a wealth of experience to share.
http://poolewheelers.com/
Amazed to still hear that many of the riders didnt know about Bournemouth Velodrome.
if you want a ladies session coached by me and Anne Stevens of Bournemouth Arrow, get in touch!
More reasons than ever to get involved in cycling and get outside.