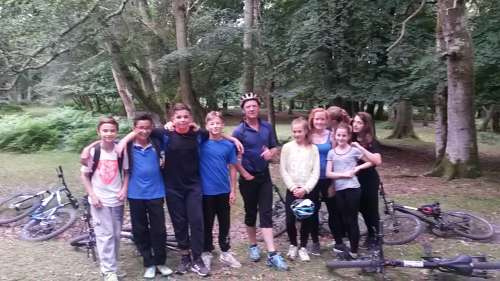 Via the Magic of Twitter some work came to me thats worth a post rounding up my schools summer term thats just been. Sometime in May Cycle Experience Brockenhurst asked for some Mountain Bike instructors to lead rides from Ferny Crofts for a Surrey school. Me being me I leapt at the chance as I love the area immediately around Beaulieu Road in the New Forest. Roger Deakin who wrote the fantastic 'Wildwood – a journey through trees' wrote about this area and particularly Denny Lodge which tunes straight into my love of wild places and nature. Some of the oldest growth forest is to be found here with superb stands of tall Beech and Oak, all left entirely alone to regenerate or decay in its own time. Emerging out onto Shatterford Bottom out of Denny Wood and the walk across open land is a true escape. Guess that the fact Beaulieu Road is also a request stop on the Waterloo- Weymouth South West Trains line is also something that appeals to me as a railway geek, if youre into trains and G.B travel request stops are always in the wildest places, the ones that immediately come to mind are Berney Arms in the Norfolk Broads and Llanbedr along the North Wales coast, both places linked to great memories of exploration and micro-adventures for me. You have to ask the guard to get the driver to stop the train for you, leaving into what is often large open space.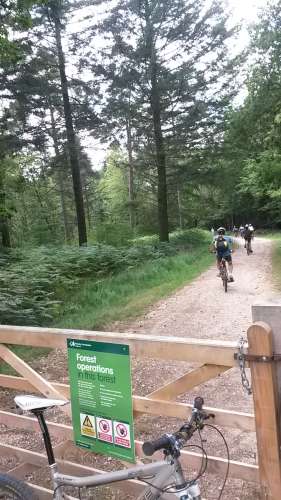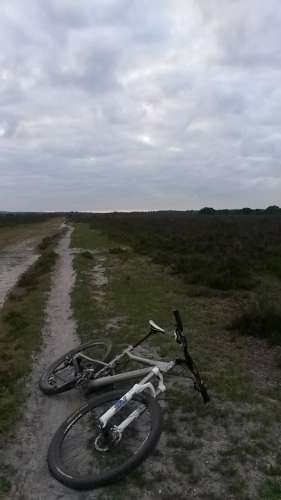 Large open spaces were the tonic needed by my groups from Oxted school Surrey for 3 days in July. Oxted has 2000 students in the stockbroker belt, they were on a year 8 camp 4 dayer which allowed them all sorts of outdoor activities and camping. I initiated the recruitment for Cycle Experience mine and two colleagues job over 3 days was to be leading 10 groups of about 10 students each, the whole 300 kids at the camp basically. Some earlier plans I had recced turned out to be in prohibited areas meaning that whilst they would have been superb blends of trail in and out of forest, they aren't on the official routes sanctioned by National Park Authority, shame. Instead Cycle Experience as an operator cant be seen to subvert official ride routes, so we out of necessity used road to gain access to Denny Campsite and into the forest from there. By the end of the first session we had worked out the distance appropriate to the groups which turned out to be a ten mile round trip. Depending on the make up of the group I used various party management games and activities along the way, theres never a uniform group of abilities in either fitness or bike handling skills so working with kids always contains surprises! Some of the best moments were the quiet times, if you live near Gatwick the sound of planes and the M25 roaring away all day must get quite irritating- about half way during break I asked the group to take a minute to listen to the quiet, total silence other than crickets and birds and a recreation in itself. One other little treat was stopping to pass along a sprig of Bog Asphodel that smells amazing and talking about the wild places that this flower can only be found in, one of these the New Forest that we rode through. Just small connections with the outdoors within the students whole week but valuable contributions.
Great to get out and use the trail and technical leader qualifications I worked hard to attain in previous years, so in all 10 sessions over 3 days, 100 miles on the dirt, great time and responses to the sessions positive. In whatever format, riding bikes is fun.