This is the last few weeks of my Track Cycling coaching at Bournemouth Velodrome for 2015. It's been another cracking year of offering unique experiences to youth and schools, which on reporting tradition is brought into focus in this post. Looking back at the last 5 years 2011-2015, ( 4 seasons sept- august ) pleasing to see this year 11 schools have either repeated visits for my coached sessions, with 3 new schools Kings Park Primary, Longspee Poole and I.P.A.C.A from Portland, the best year of the 5. Here's the full list the best year yet :-
Wimbourne- Dumpton 32 riders
B'mth- L.E.A.F Academy 8 riders
B'mth- St Lukes 58 riders
Poole- St. Edwards 46
Weymouth- Wey Valley 66 Sportivate series
Wimbourne- Allenbourne boys 31
B'mth- Bournemouth and Poole college 50
Weymouth- I.P.A.C.A Portland 8
B'mth- Kings Park Primary 48
Poole- Longspee 21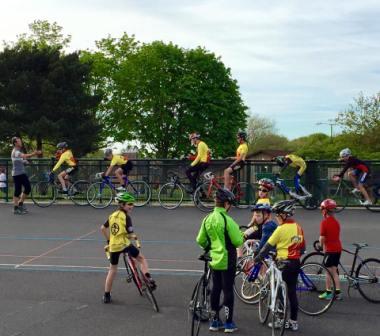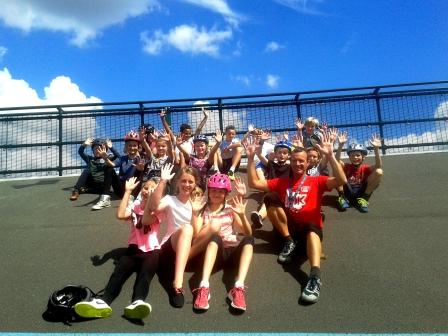 Ongoing dialogue with unfulfilled interest in 2015, the following schools have been in touch however not managed to follow through to bookings, anyone who works with schools will appreciate the multiple obstacles teachers face to bring students to off –site visits. Perhaps in the future the Velodrome will be able to offer a broad schedule that could serve their needs in the school day-and be promoted jointly by all the parties working with schools in Bournemouth and Poole. Happy to have been able to offer this service, over my last 2 years of freelancing and previous work with Sustrans.
Ongoing dialogue with unfulfilled interest in 2015:-
B'mth- Bethany Juniors, Bishop of Winchester. Dorset-Swanage, Weymouth College, IPACA, Budmouth, Canford School As well as track cycling previous use for general cycling in 2011-2015 also included the following schools:- Moordown St Johns, Epiphany Primary, St Marks Primary, Ferndown,
Other Yearly activities and sessions:-
In conjunction with Feria Sport- Saturdays Kids on Track.
All Bournemouth University sessions.
Sportivate Womens 19-25's x2 series 2015
Going to leave this post to the pictures, its been a fantastic opportunity to work providing young people something amazing. If youre following track cycling theres a very small number of riders who started at Bournemouth coming up to readiness for international competition, here they are. I wish them the very best in their careers.