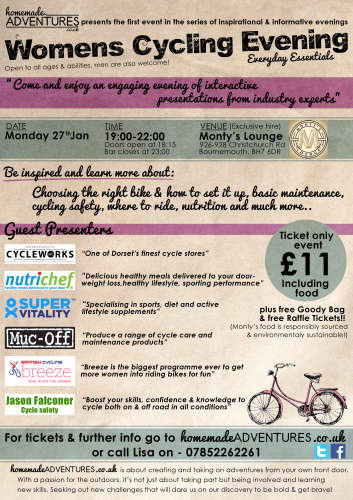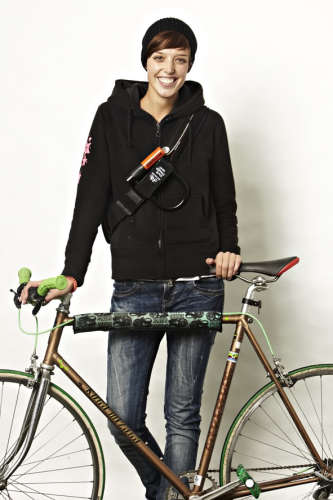 Two training sessions I'm doing this week will be for women on wheels, someone wanting to get to grips with cleat use, and another gaining better bike handling skills. Both ladies looking to manage traffic better on their journeys which will include level 3 Bikeability training. Will be working out their best routes with them too ( see my last 2 posts on Routes vs Queues )
Good timing as the flyer on this post shows an upcoming evening to promote Womens Cycling- Everyday Essentials Ive been asked to speak at. There are a group of cycling staff from local area firms and shops presenting their offers to women seeking assistance, a variety of cycling aspects. Event includes food, giveaways and prize winning in Montys lounge located in the Boscombe Retro zone next to Pokesdown train station.
Looking forward to the evening, so whatever youre aspirations for biking, come down and see us for a Happy Monday evening.
Open to couples of course, contact Lisa on digits above or through here:- http://homemadeadventures.co.uk/