Soon to be riding the train to Aberdeen for summer holidays, here's a short round up of what keeps me so busy during the peak period of my working year, if you're already off timetable this will be right up you're street. There's a lot of background work to make these events happen- just a snippet of the working life of a freelancer!
Not all readers will be aware of my hobby and interest in Moths- Lepidoptery, written about it here before, just happens that summer term is the peak time for Moths too! Via the magic of Twitter I was asked by another teacher in a school I work for to run a Moth Trapping night. This meant setting up somewhere suitable on school site of an evening, returning following morning and then opening the trap to reveal the catches made for the schoolchildren. Fascination of these youngsters was great to see, and I spoke to 2 groups of year 2's about trapping, the lifecycle of Moths, families and variations. I'm at the stage where many of the commonest moths are so familiar I quickly put together a powerpoint for the groups to use later in the day. It wasn't a huge number catch, although an Elephant hawk provided that WOW factor. No moths were harmed in the making of this appointment. Thanks to the wonderful and innovative staff at Corpus Christi Catholic Primary in Boscombe for making this happen. There will still be a good month of September in which the last of the seasons Moths will be on the wing- so Poolemouth schools do get in touch- lets make it happen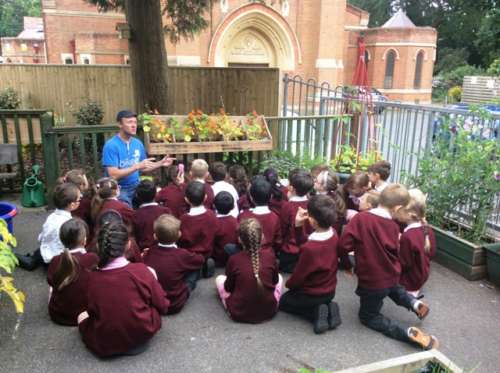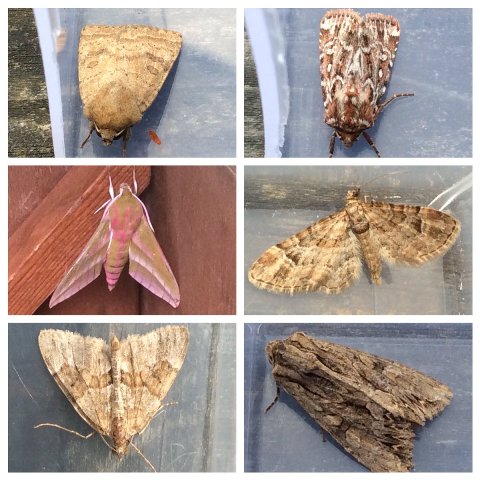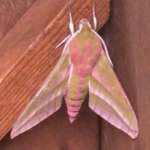 Once again Durweston near Blandford Forum asked for a whole week of Orienteering activity coaching, for the second year I needed to plan a more testing set of sessions- using S.I electronic kit as a key feature of the week. Here's the eventual session plans which varied across solo and paired competitions, daily warm-up practices and culminating in a day around the corner at Bryanston School. This superb site was magic for creating courses of bigger distance and challenge with lots of great map features. This year we also included the pre-schoolers with the type of string course activity given to under 6's at most all Orienteering events, fun times. I believe the school are already planning dates for a 2017 Summer Term challenge! With the upcoming years Sport England focus being- 'Healthy Lives- Healthy Minds' theres never been a more opportune time to get involved with the 'Thought Sport'
Another local school which was a Bike It school I worked for with Sustrans asked for a last minute set of summer term cycling lunch clubs. Bishop Aldhelms Branksome in 2009 were lucky enough to receive the funding for a set of bikes for students, well actually I had forgotten about this work but when asked to come in to school again I found a set of 18 bikes I had bought 7 years ago! London Recumbents supplied us 3 different sizes of German PUKY bikes, made for kids and I managed the transfer and funding arrangements for the school. Like treasure in the store I gave these little used machines a service and then across both Key Stages used them for teaching on the playground. Pretty hectic lunch hour as helmet fitting, organising and then coaching activities in two half hour sessions took some energy, I like a challenge though and there are several first time riders created as a result of this, happy to say I've been booked in Autumn term for more of the same.
Track cycling- a lower key summer term than previous years 2011-2015 when around 12 different schools yearly would make the trip to Slades Farm for track cycling introductions. St Lukes Winton again enjoyed another full day at the Velodrome, bringing 2 classes of Year 6 children (11-12 year olds). Whilst 15 of them Orienteered around on a star-course I had put out, and then ran the Permanent course (POC) which I opened a couple of years ago, the other half of class learnt to ride brakeless fixed gear bikes. This is pure introductory work of the taster type undertaken by thousands of outdoor instructors, every time they come into the banked track theres cries of ' How will we ever ride that?!' and every session I get them up there grinning wildly. Its hard work constantly tightening old school toe straps but the rewards are brilliant, and as always some adventurous groups take to it naturally and complete a number of activities and some more fearful. Who knows some of these riders may follow up and start on the path to International competition as two Weymouth students did, currently in the World Junior Track Competition in Aigle.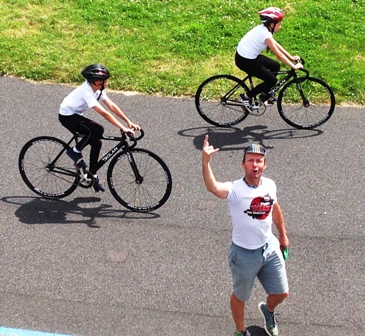 Summer holidays- I've new maps to make, a few bookings for holiday fun and a lot of rest catch up to do! Have a great break everyone.