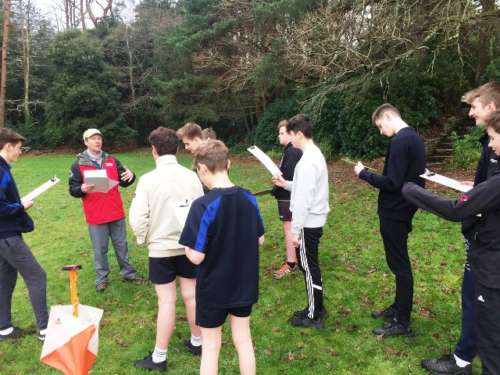 A great pleasure to be surprised by colleagues at Winton and Glenmoor that although Orienteering has now left the Secondary Curriculum, 2015-16 students would still be allowed to choose this for part of their assessment in 16-17 academic year. As a reminder its 10% of the whole qualification, 3 other sports forming the whole of the practical, and the biggest part 60% on the written paper which includes topics like anatomy and physiology and their relationship to sports. Today's post a short round up of this activity which was a good start to the year after the festering season (you know I'm no good at sitting around eating). First up were the Glenwin Students, with the local environment of Slades Farm providing that perfect mix of parkland and forest in a securely bordered area of Bournemouth. Groups received a day's coaching in the school and Slades Farm areas which Wessex O- club mapped and provided P.O.C (Permanent Orienteering Course) for. Day two for them was the electronic timed assessment on a solo Line course 3.3 K.M. Previous students of mine had showed dedication written about here, and the closest finisher on last Wednesdays event took 38 Minutes which is also a very good effort.

Moving on through last week the 06th saw me working for another colleague who has moved up to Surbiton High. Again an assessment but this time working in the unfamiliar surroundings of Esher West and East commons. South London Orienteers very helpfully supplying me with maps to plan courses on, these chosen from a really large selection of P.O.C.S for the availability and safety of competitors. Thursday the day before I completed a 5 mile fast hike around control sites planned on to check all locations, a really superb area above is a section of it, lots of fast open forest with plenty of earth features for P.O.C.S. Clearly S.L.O.W have a good relationship with parks depts.in their areas. Students took on the coaching well and with there being 5/10 already working on D.o.E this was great addition to their navigation training. With some close scores on assessment this group showed more inclination to teamwork than solo racing, in an area any Orienteer would be happy to race in. Well done to them, a good day's work in the forest Friday.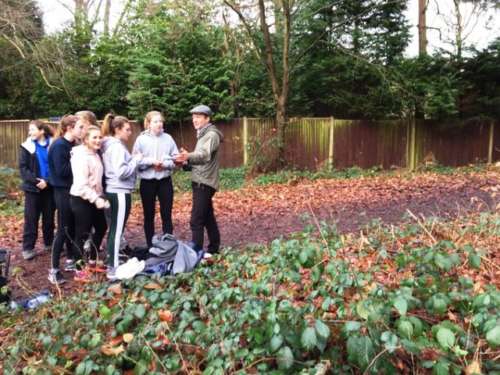 Finally on Monday in this Early year mini- series Corfe Hills returned to Broadstone Rec. again, this time for a Score event assessment. Last time they came along with Ringwood School and competed in Line courses. This school do lots of Orienteering on site so had a good level of preparation already, bringing those skills into this secondary assessment from which an overall grade would be given. As always competitors go off at minute intervals to avoid following, and the keenest take it as a challenge to race their mates, a little competitive spirit is a good thing. Winner of this assessment collected all 19 controls in 50 minutes, with 3 other boys missing one out in error- despite completing in less time, accuracy wins! Thought sport. Look forward to seeing Corfe Hills competing at the Interschools Competition at Canford School on the 06th April. This is a PEDDSA meeting, my colleague Katrina Cole and I are arranging, other schools not from the East Dorset School Games area are able to take part on a 'pay to play' basis, do contact me for more information. Let's make something happen.